Gift Certificate
Gift Certificate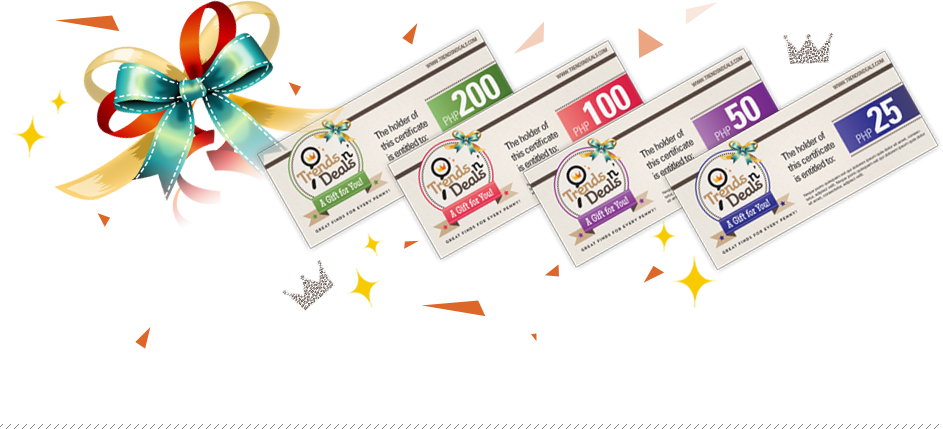 Simply
Wonderful
Trends n' Deals Gift Certificates can be used on all deals featured on trendsndeals.com, have no fees, and will never ever expire. Send gift cards to your friends and loved ones as a gift, so they won't miss one of our awesome deals! You can also buy gift certificates in bulk for corporate purchases.
Trends n' Deals Gift Certificates can be purchased in values up to ₱1,500.00 per gift certificate.
The recipient can use the gift certificate immediately or store it in their trendsndeals.com account for that sale of a lifetime. Any gift certificate balance left unused will stay in their account for future use.
You can even send a message along with the gift certificate for that loving personal touch!